Description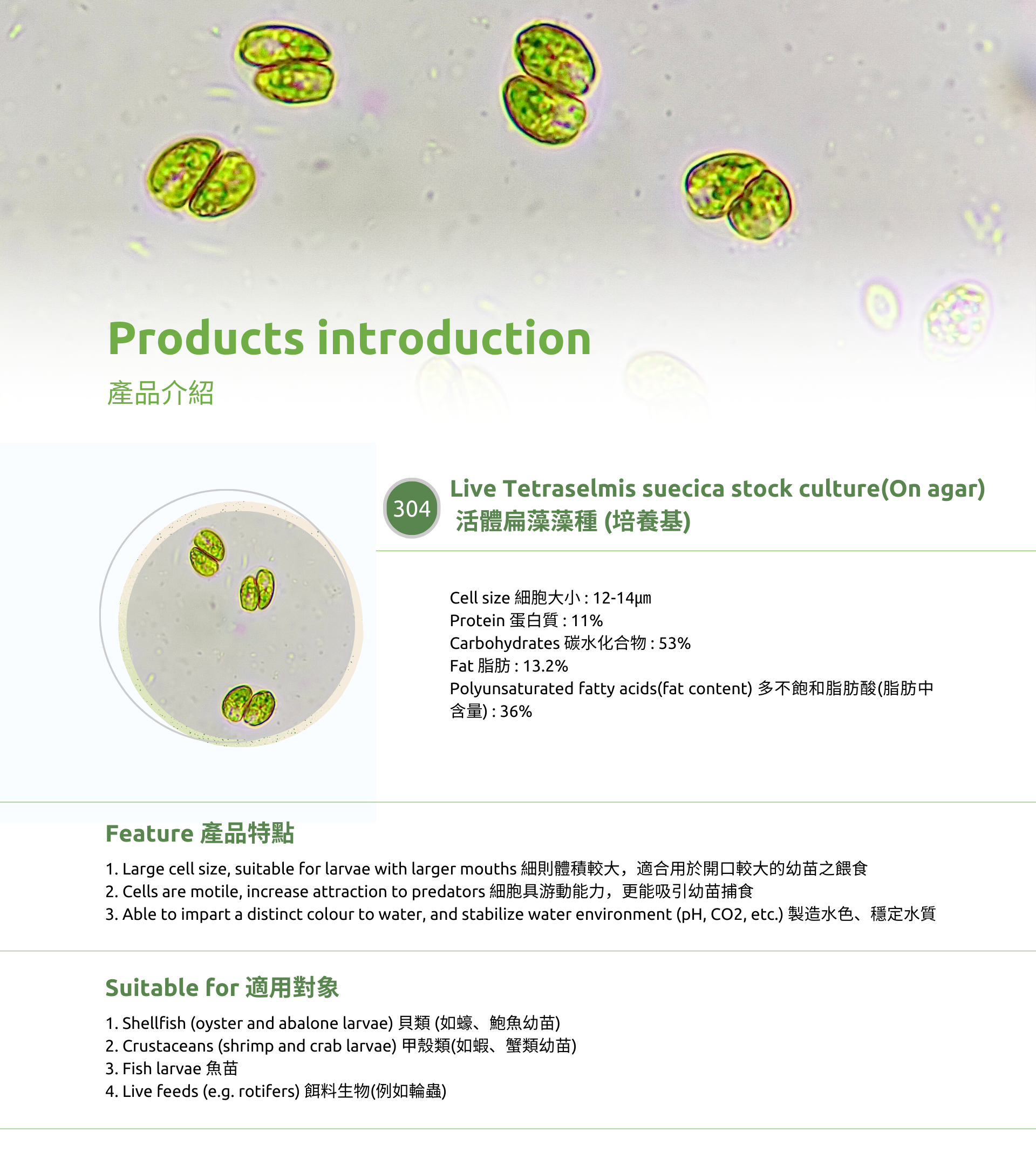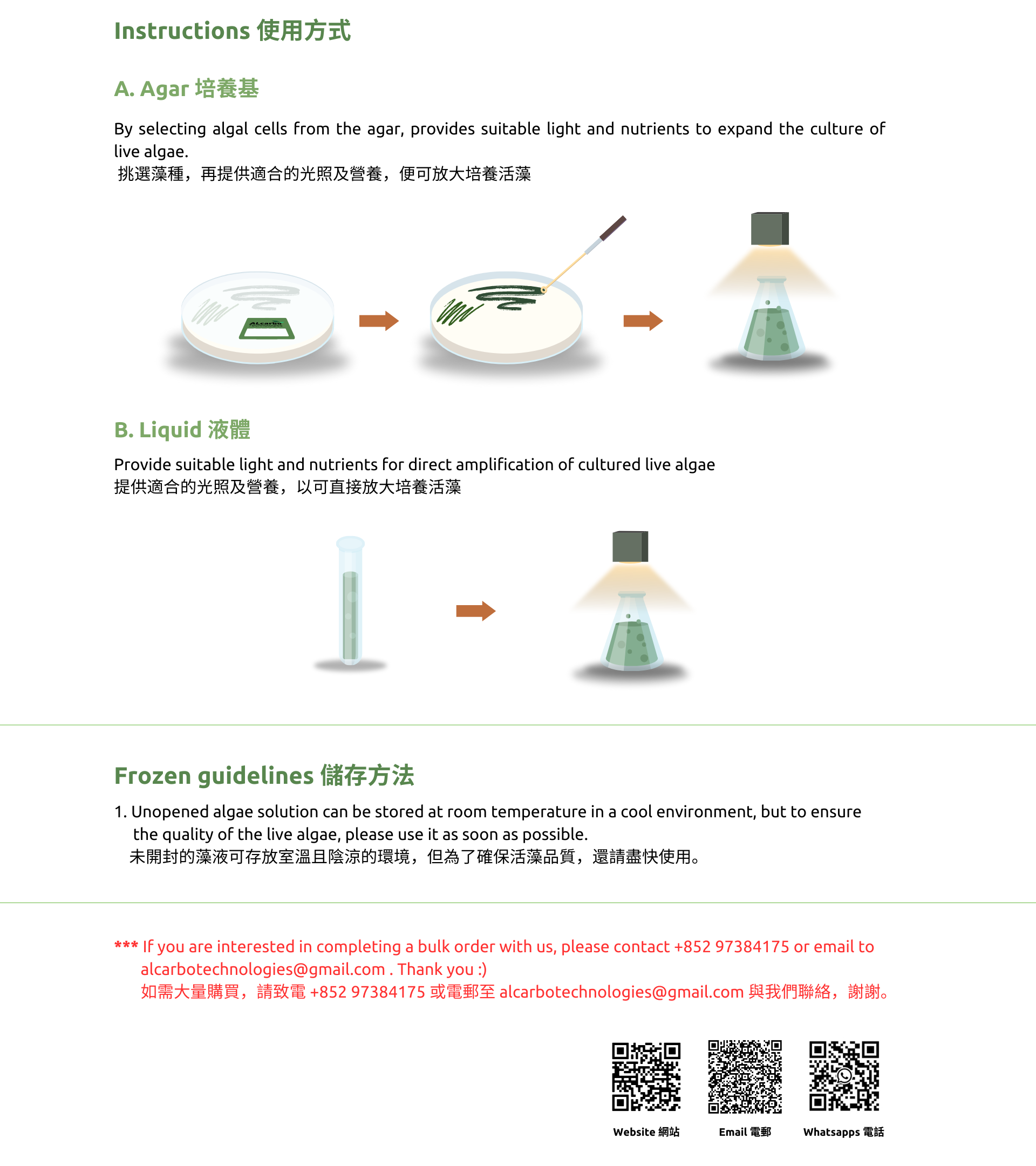 **To ensure the quality of the algae, it usually takes 5-7 days to prepare for shipment.
***If you are interested in completing a bulk order with us, please contact +852 9738 4175 or email to alcarbotechnologies@gmail.com. Thank you :)
Live Tetraselmis suecica stock culture(On agar)

Polyunsaturated fatty acids(fat content) : 36%
Large cell size, suitable for larvae with larger mouths
Cells are motile, increase attraction to predators
Able to impart a distinct colour to water, and stabilize water environment (pH, CO2, etc.)
Shellfish (oyster and abalone larvae)
Crustaceans (shrimp and crab larvae)
Live feeds (e.g. rotifers)
Instructions
Agar
By selecting algal cells from the agar, provides suitable light and nutrients to expand the culture of
live algae.
Liquid
Provide suitable light and nutrients for direct amplification of cultured live algae
Frozen guidelines
Unopened algae solution can be stored at room temperature in a cool environment, but to ensure
the quality of the live algae, please use it as soon as possible.
*** If you are interested in completing a bulk order with us, please contact +852 97384175 or email to
alcarbotechnologies@gmail.com . Thank you :)
Customer Reviews
{{'product.product_review.no_review' | translate}}