Description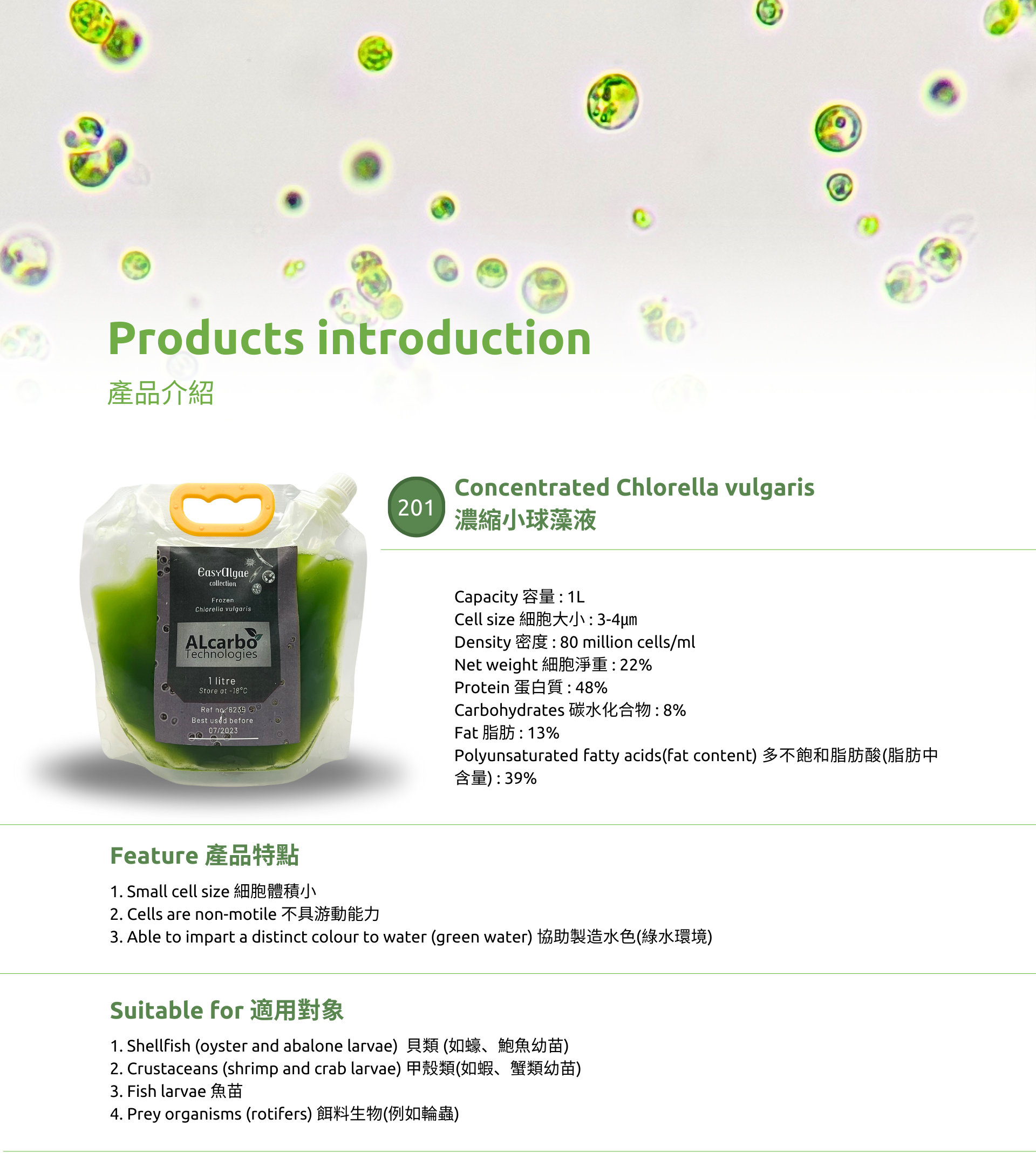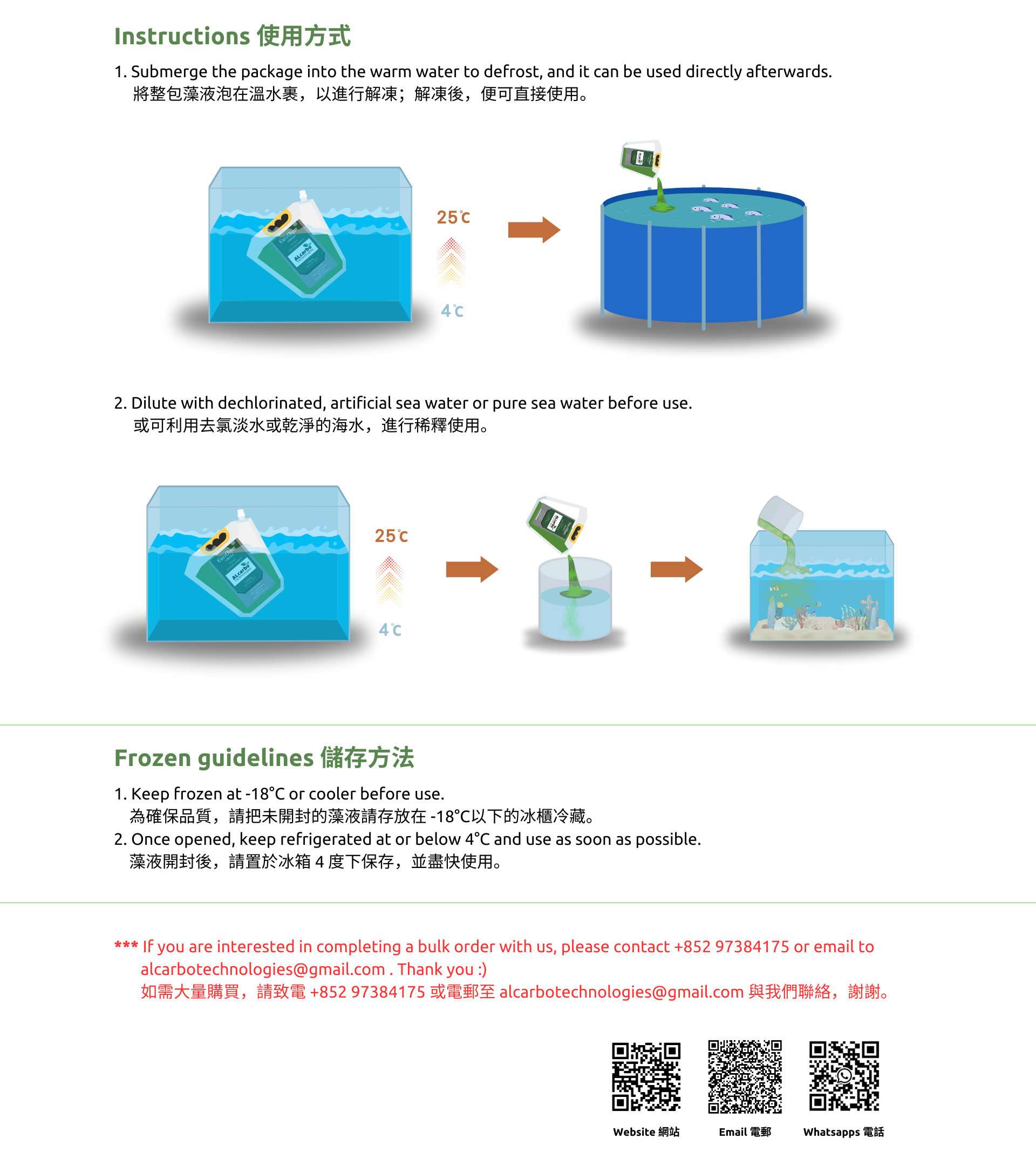 Concentrated Chlorella vulgaris (1L)

Density : 80 million cells/ml
Polyunsaturated fatty acids(fat content) : 39%
Able to impart a distinct colour to water (green water)
Shellfish (oyster and abalone larvae)
Crustaceans (shrimp and crab larvae)
Prey organisms (rotifers)
Instructions
Submerge the package into the warm water to defrost, and it can be used directly afterwards.
Dilute with dechlorinated, artificial sea water or pure sea water before use.
Frozen guidelines
Keep frozen at -18°C or cooler before use.
Once opened, keep refrigerated at or below 4°C and use as soon as possible.
*** If you are interested in completing a bulk order with us, please contact +852 97384175 or email to
alcarbotechnologies@gmail.com . Thank you :)
Customer Reviews
{{'product.product_review.no_review' | translate}}