Description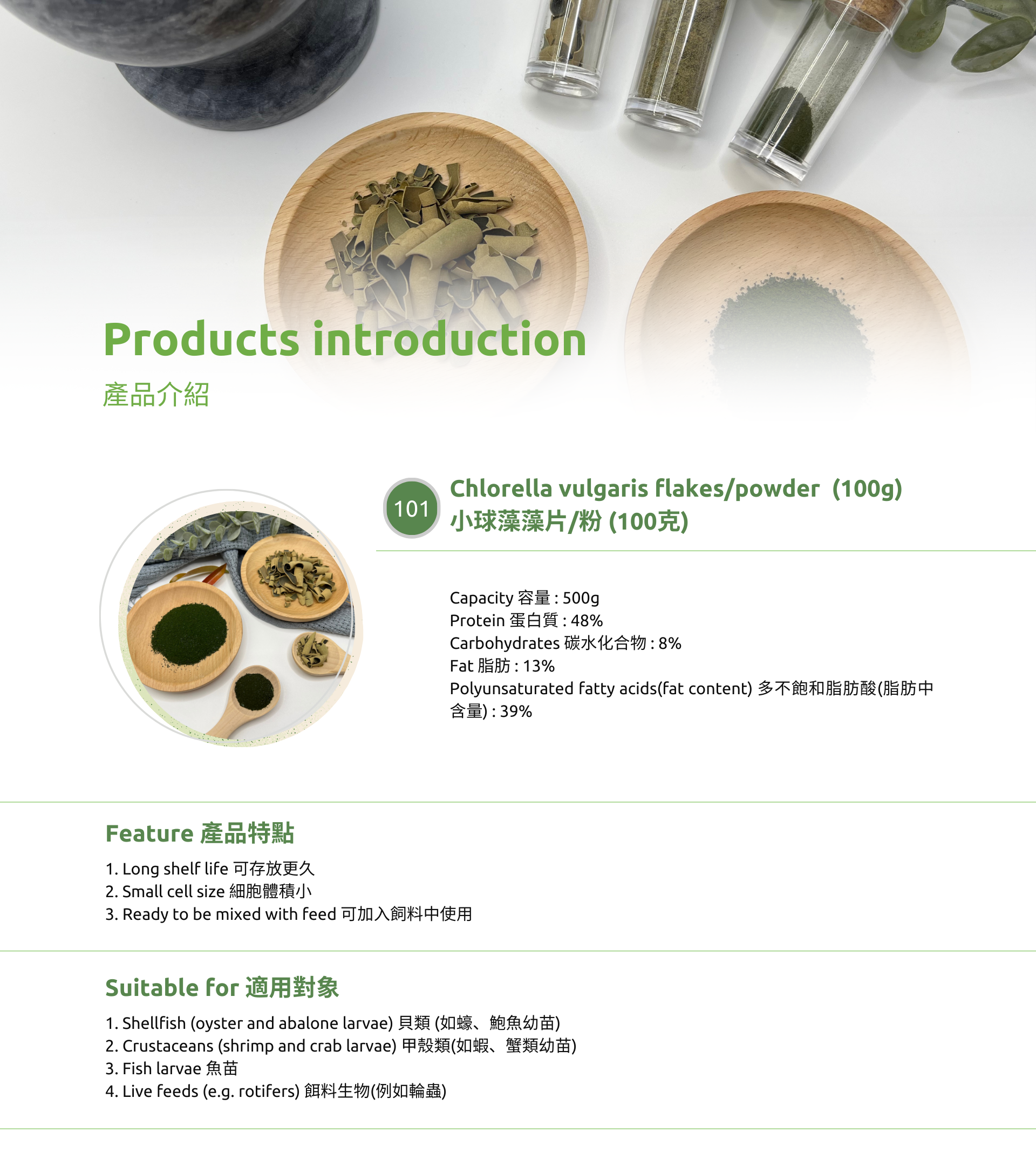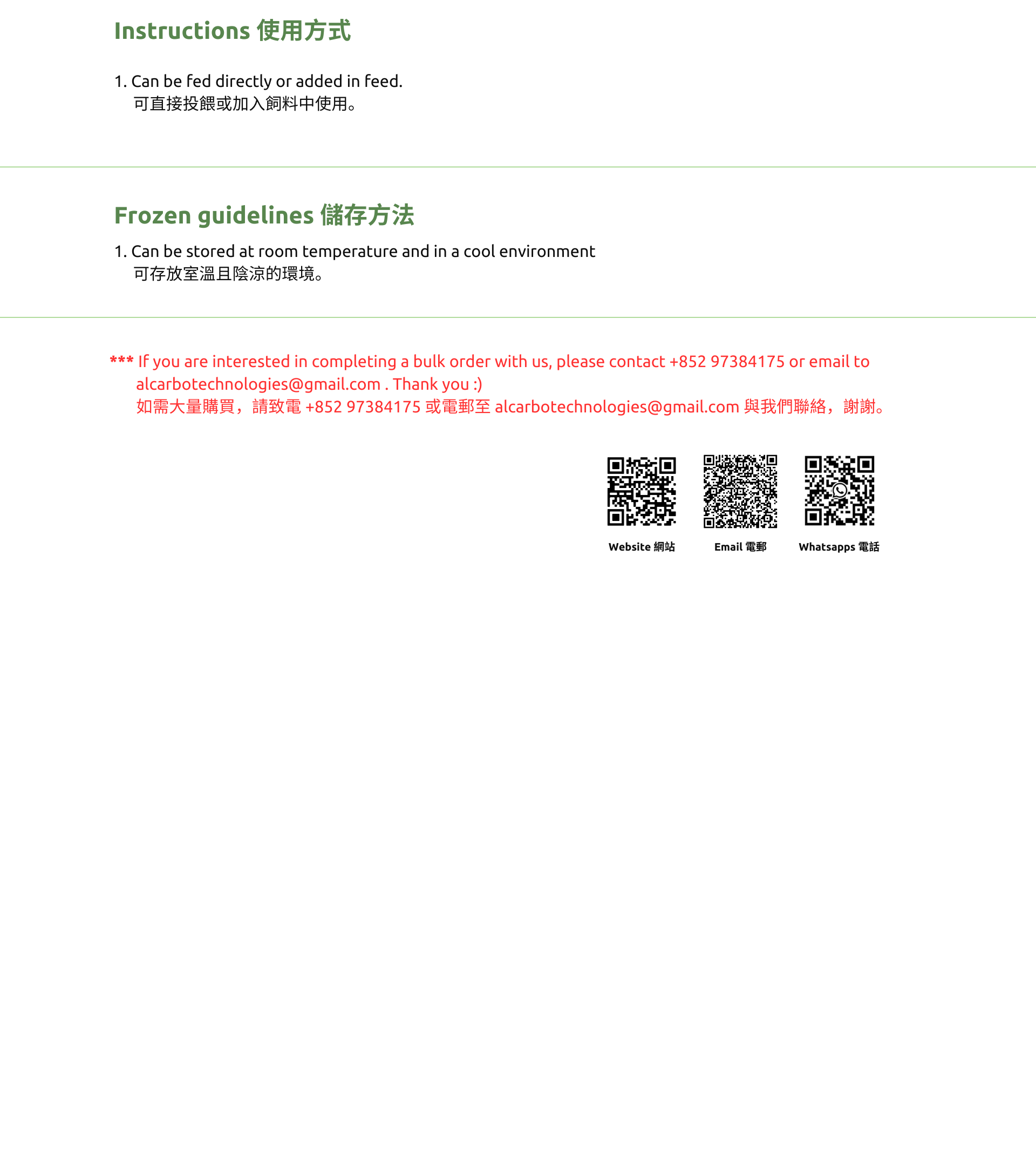 **To ensure the quality of the algae, it usually takes 5-7 days to prepare for shipment.
***If you are interested in completing a bulk order with us, please contact +852 9738 4175 or email to alcarbotechnologies@gmail.com. Thank you :)
Chlorella vulgaris flakes/powder 100g

Polyunsaturated fatty acids(fat content) : 39%
Ready to be mixed with feed 
Shellfish (oyster and abalone larvae)
Crustaceans (shrimp and crab larvae)
Live feeds (e.g. rotifers)
Can be fed directly or added in feed.

Can be stored at room temperature and in a cool environment
*** If you are interested in completing a bulk order with us, please contact +852 97384175 or email to
alcarbotechnologies@gmail.com . Thank you :)
Customer Reviews
{{'product.product_review.no_review' | translate}}